REMOTE LEARNING SUPPORTS
DynEd
Students may complete lesson from any of the resources below.
Students with Special Needs and ELL student support - Elementary
Studying from Home: Students can download DynEd's courseware

· For laptop or desktop: Ask students or parents to go directly to http://web2.dyned.com/download/student.shtml.en. Make sure they know which server to choose (Americas) and tell them to simply follow the instructions for Mac or Windows.

· For mobile devices: Ask students or parents to find the DynEd App in the App Store or Google Play Store. It is free and students can log on with the existing ID and password

Students need an Internet connection to download and install DynEd's courseware. Once downloaded, your students can access the courseware with the same login information and password they use at school. That goes with them anywhere!

Because DynEd courseware can be studied offline, even students with an unstable Internet access at home or even no access, can study for a time offline. In this case students should synchronize their records every 2 to 3 days. This can be done by connecting their device they use to study to the Internet at least briefly.






TEA has provided helpful tips for parents of English language learners.
TEA ha proporcionado consejos útiles para padres de estudiantes de inglés.
Dual Credit Students - Please continue to check your HISD and Blinn or Texas OnRamps email account daily so you do not miss potentially important information regarding your Dual Credit coursework or test date changes. If you have questions regarding your Dual Credit course, please email your Blinn or UT Professor. It is your responsibility to stay on top of your Dual Credit coursework and ensure that all assignments/testing are completed, as directed by your College Professor. Log in to your online portal to check for any changes. If you have contacted your professor and still need extra support, please contact your HISD Dual Credit Facilitator for guidance (Mrs. Day for Blinn English, Mr Basco for Blinn Philosophy, Mr. Greco for UT OnRamps Science).Brittney Harmon Counselor/ Dual Credit Coordinator

College & Career Planning for Middle & High School
An INTERACTIVE Lesson on Feelings & Emotions, Grades 4-6

Are you struggling with procrastination? Watch the YouTube Reading of "The PROCrastinator" and complete the attached activity on a piece of paper or just talk about it with your family.
Resources from Committee for Children (Second Step):
Character Strong Free Digital Resources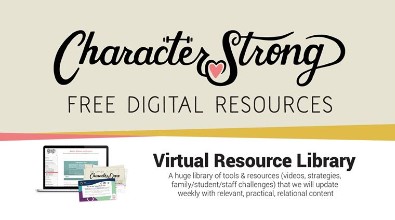 Social Distancing: What does it look like?